ADMINISTRATIVE ASSISTANT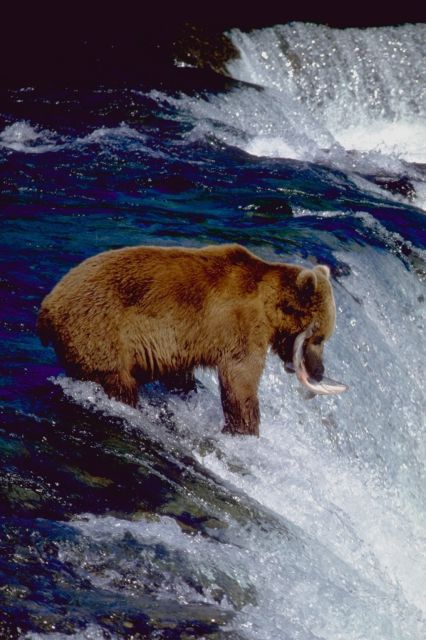 Majestic, he walks the Alaskan and Arctic wildlands.
CAREER OBJECTIVE
Position as ADMINISTRATIVE ASSISTANT in support of a traditional or web-based company where incumbent combines computer and communication skills with practical knowledge and common sense to perform administrative, secretarial and interface tasks.

SUMMARY
Over 25 years' experience giving administrative support to senior level technical, sales, and marketing mangers. Accustomed to quickly expanding level and scope of responsibilities. This resulted in refining both supervisory and communication skills as well as increasing practical office skills.

QUALIFYING SKILLS
Keyboard by touch utilizing Windows XP with MS Word, Excel, and PowerPoint;



Apply written skills to administrative, marketing, and technical materials;



Research, analyze, and then synthesize data, from both print and web-based material, into easy-to-understand English;



Maintain calendars, work schedules, and database systems;



Supervise projects to completion;



Transcribe from Dictaphone or WAV files with speed and accuracy;



Understand and practice standard and automated administrative and clerical systems and procedures.

EDUCATION

BACHELOR OF ARTS, English Literature, Purdue University
MASTER OF ARTS, English Education, New York University
COMPUTER INFORMATION STUDIES, Purdue University

WORK EXPERIENCE HIGHLIGHTS


Health Care - Supervised company's billing and collection operation, including the transcription and processing of medical/legal reports. Prepared extensive documentation in support of collections process to include Petitions for Payment of Med/Legal Costs and negotiated with plaintiffs' attorneys, defense attorneys, and insurance adjusters in the collection of medical costs. Supervised and trained front office personnel, to include billing and collections staff. Wrote systems and procedures manual for medical office billing and collections operations. Also, wrote technical/promotional copy for the corporation's marketing portfolio.
Finance - As Actuarial Technician, gave administrative support to compliance/solicitation and product development operations of major insurers' actuarial departments. Submitted policy forms for approval by the state insurance departments. Wrote text for contracts and product descriptions to assure compliance with state insurance laws. Produced field handbook for field agents to explain state-by-state procedures for the proper replacement of life insurance. Designed disclosure forms and supporting materials, all requiring heavy interface with field agents, state insurance authorities, and senior management.
200 Maison Dr., Unit Q305, Myrtle Beach, SC 29572, (843) 497-2534
---
SEND
ME MAIL
---